Climate protection superiority house
Start into the solar age with a Climate protection superiority house. Lowest possible energy consumption for production, maximum possible energy surplus during operation.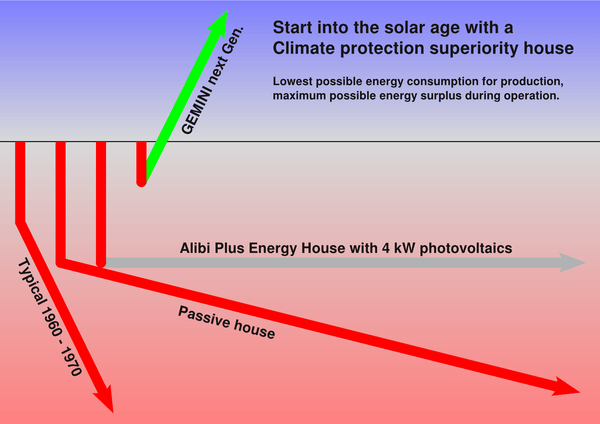 In addition, it must still be affordable for the majority of the population and a significant increase in the standard of living.
Historical development and current statements
This subdomain GEMINIs.pege.org and the subdomain
Invests.pege.org
shows the historical development of the project.
GEMINI-next-Generation.house
shows current statements of GEMINI next Generation AG.