More electricity with low light – Production starting from 1.3 W/m²
Especially in winter, it is important to be able to produce electricity even under dense clouds, with very little light. We are researching a circuit that starts at 1.3 W/m².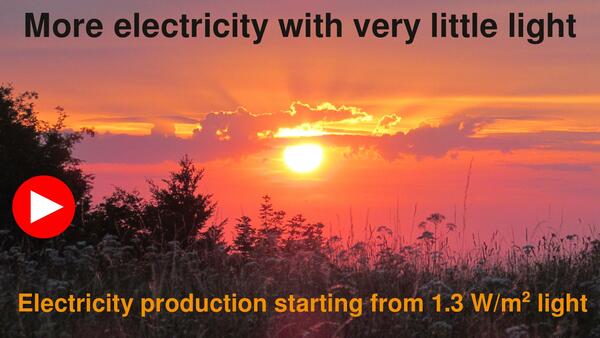 43.8 kW photovoltaic, but how much power with only 10 W/m² light?
The unfortunate answer: 0 watts with conventional systems.
Why? Self-consumption of 8 inverters.

We want to improve this by improved circuits over 300 watts.
Historical development and current statements
This subdomain GEMINIs.pege.org and the subdomain
Invests.pege.org
shows the historical development of the project.
GEMINI-next-Generation.house
shows current statements of GEMINI next Generation AG.