Ventilation system with heat and moisture recovery
On May 13, the last of the ordered units is ready for pickup at a forwarding company. The trip was nearly for nothing, because the device only barely fit through the tailgate.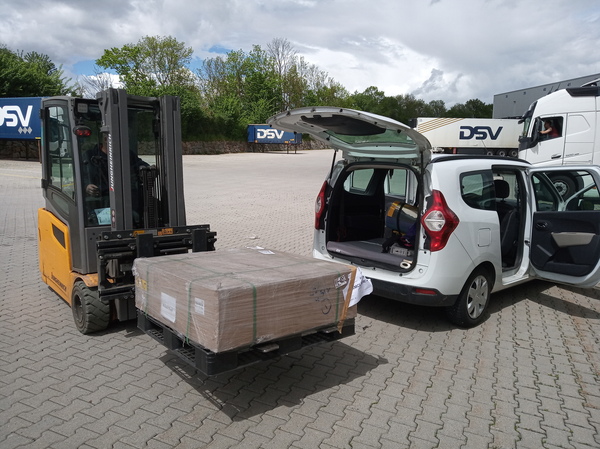 In Suben in Upper Austria at the DSV freight forwarding company: Does it fit? No, it doesn't fit. First the packaging has to be removed.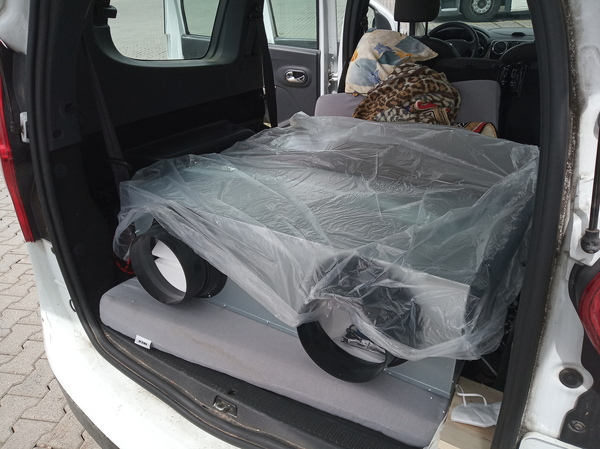 Got in by a hair's breadth!

Why such a huge ventilation system?



The same amount of air can be moved much slower through 200 mm pipes than through 150 mm or 120 mm pipes. Lower air velocity means quieter and less power for the fan.

This 500 m³/h model has 10 fan speeds. In the GEMINI next generation house, it will mostly be operated in the lowest stages. Only if the air meter measures very bad values, then there are plenty of reserves upwards to increase the air exchange.

The same device is also intended for the greenhouse. If there are no unwanted intruders coming in through the HEPA filter, then there is no need to fight them.
Historical development and current statements
This subdomain GEMINIs.pege.org and the subdomain
Invests.pege.org
shows the historical development of the project.
GEMINI-next-Generation.house
shows current statements of GEMINI next Generation AG.