The heat pumps have arrived
On December 16, 2020 paid, on January 27 the ship arrived in the Slovenian port of Koper. On February 19, the 3 heat pumps could be picked up at a forwarding agency near Salzburg.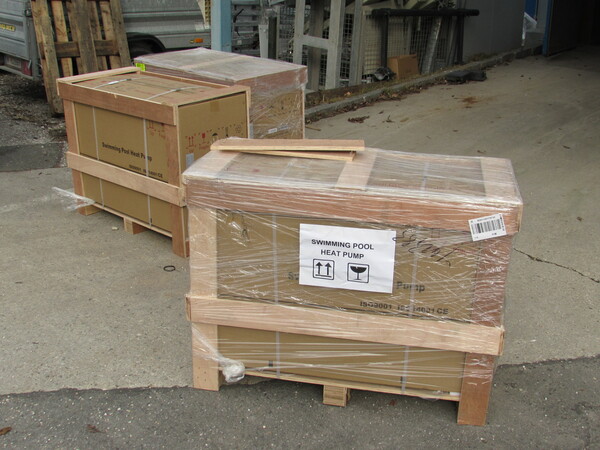 As mentioned in the presentation, we use pool heat pumps.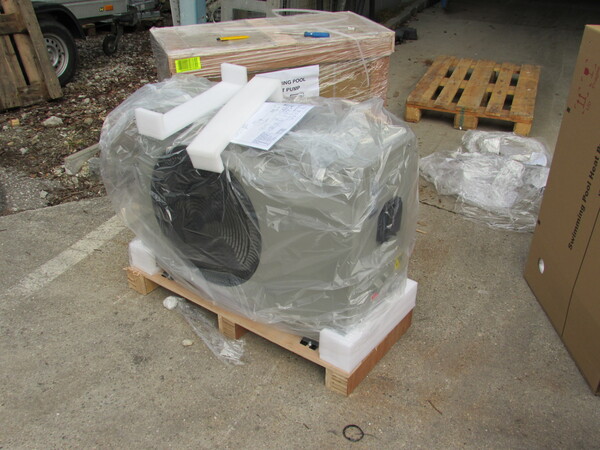 A piece times without cardboard box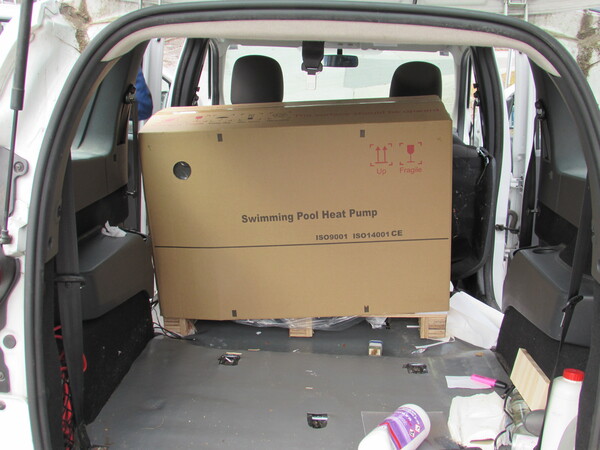 The first heat pump is in the car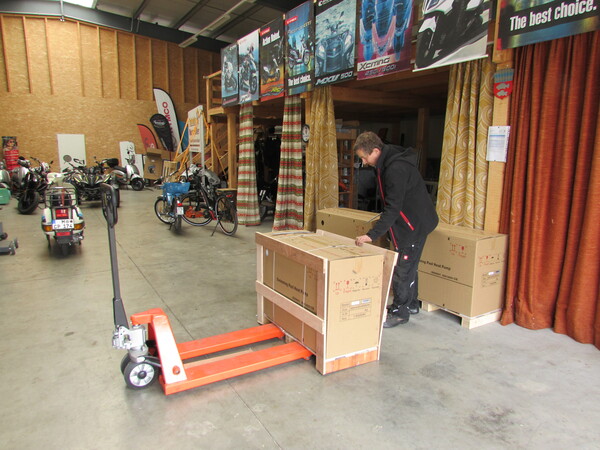 Tests with all systems will take place at Roller Deinlein in Hammerau.
Historical development and current statements
This subdomain GEMINIs.pege.org and the subdomain
Invests.pege.org
shows the historical development of the project.
GEMINI-next-Generation.house
shows current statements of GEMINI next Generation AG.