The heat pumps have arrived
On December 16, 2020 paid, on January 27 the ship arrived in the Slovenian port of Koper. On February 19, the 3 heat pumps could be picked up at a forwarding agency near Salzburg.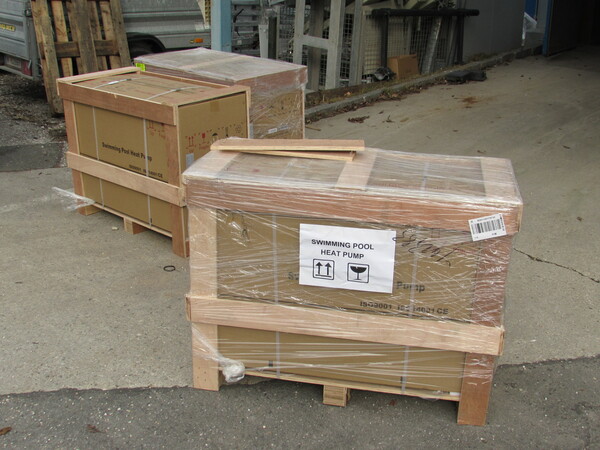 As mentioned in the presentation, we use pool heat pumps.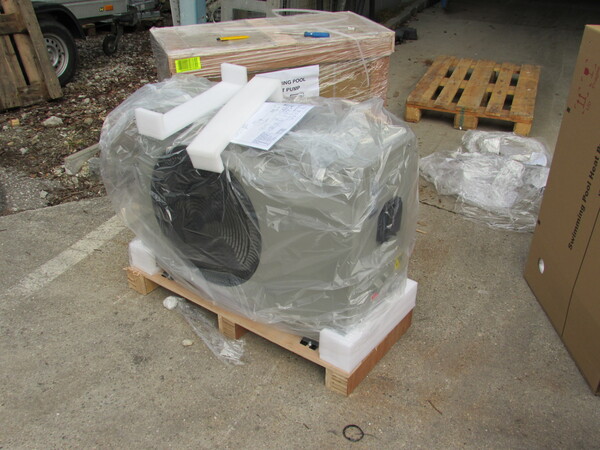 A piece times without cardboard box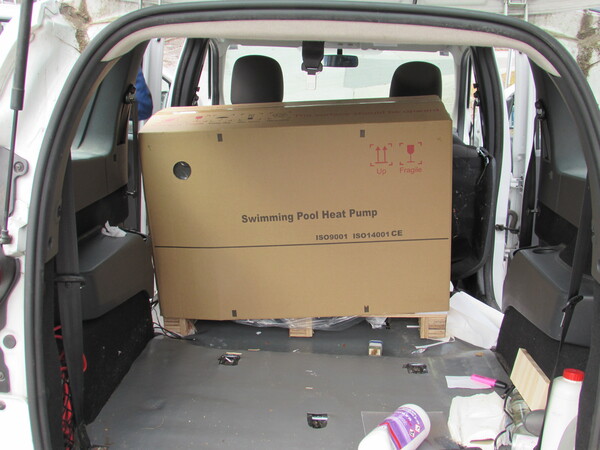 The first heat pump is in the car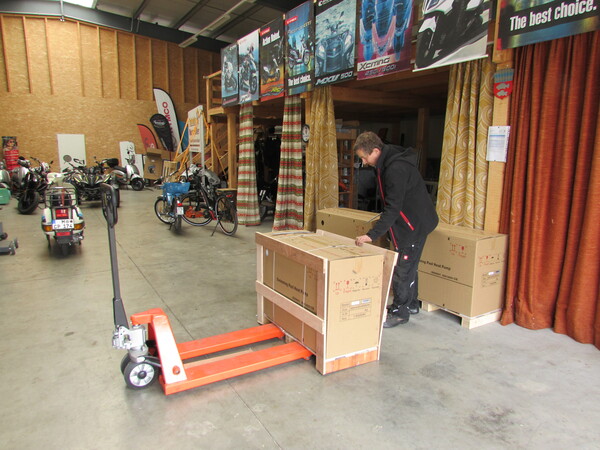 Tests with all systems will take place at Roller Deinlein in Hammerau.