The LiFePo4 batteries have arrived
Ordered in mid-December, arrived on March 19. Low costs for electricity storage are a decisive factor for a real energy transition.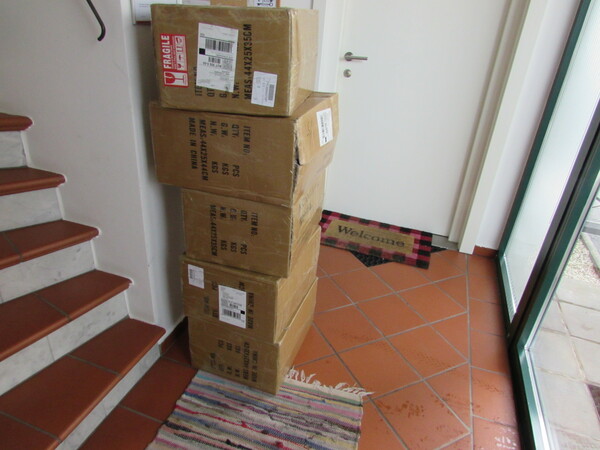 The doorbell rings, I rush to the door: "A package has arrived". This package turns out to be 5 large packages with just over 100 kg total weight.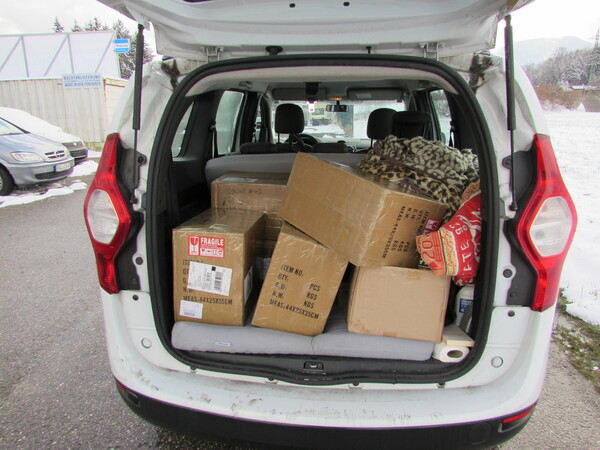 These are difficult times, for the trip to the Hammerau I have to let me first in Hallein drill in the nose, the required COVID-19 test at the border.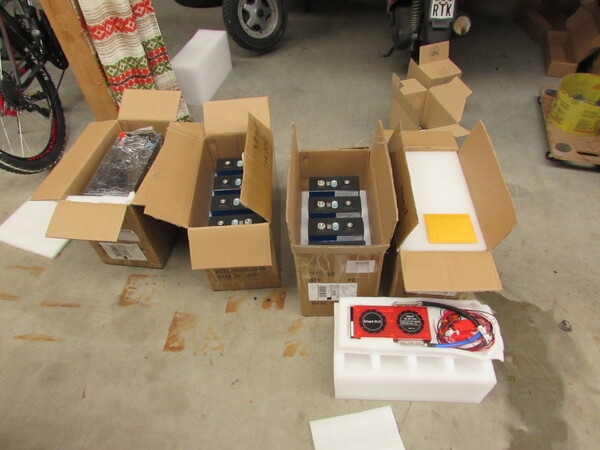 On the left a box with a 120 Ah LiFePo4 battery, in the other 3 packages are 4 each 280 Ah LiFePo4 (Lithium Iron Phosphate) cells. 16 pieces of them will form a battery pack with 51,2 V. In the front is the BMS - Battery Management System for 16 cells. The minimum equipment from the house will be 3 battery packs of 14 kWh.

Smash up stupid sayings and views



There are stupid sayings of supposedly serious professors like: "Without electricity storage the energy transition is technically impossible, with electricity storage the energy transition is economically impossible".

These battery cells will be the sledgehammer to smash such stupid sayings and views.
Historical development and current statements
This subdomain GEMINIs.pege.org and the subdomain
Invests.pege.org
shows the historical development of the project.
GEMINI-next-Generation.house
shows current statements of GEMINI next Generation AG.