The house for the consistent "NO THANKS!" man.
25 "NO THANKS!" for home buyers, 15 "NO THANKS!" for politics. Problem solutions in many areas by GEMINI next Generation. Download no thanks.PDF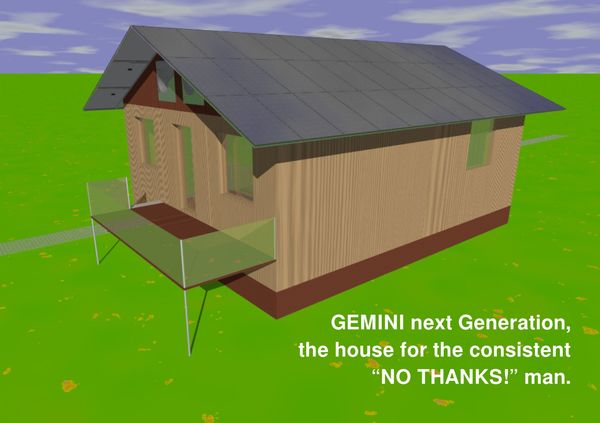 Prepared in March, obsolete in June



The growing importance of this project made this idea obsolete, because it no longer corresponded to its scope.
Historical development and current statements
This subdomain GEMINIs.pege.org and the subdomain
Invests.pege.org
shows the historical development of the project.
GEMINI-next-Generation.house
shows current statements of GEMINI next Generation AG.